(Last Updated On: November 28, 2014)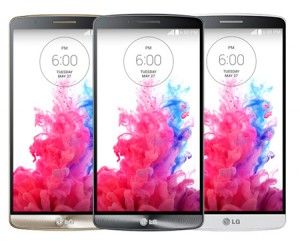 The LG G3 smartphone has garnered a lot of attention on the smartphone market for its astonishingly good value in relation to its direct competitors. With a relatively cheap price tag, and a whole host of fabulous, and yes, good quality features, the LG G3 is a huge contender to be reckoned with, as it may be the solution to providing consumers with a smartphone with all the bells and whistles that won't break the bank.
Sleek Design
The LG G3, to start with, is extremely attractive, with all the right cosmetic details. It features a slim, sleek design with a large 5.5″ screen, and variety of colour options from a fantastic palate of muted metallics. It is lightweight and easy to operate with one hand, though the size does almost put it in the phablet region of things. The interface is uncluttered and easy to navigate, and apps that come included on the phone have been reduced by LG, who merged apps with similar functions into one to increase ease of use and reduce space used.
Impressive Features
The display is Quad HD and supports an incredible 538ppi, which is what is commonly used to print high-quality gallery artbooks. The result is a lovely display, vibrant and bright with great details and an acute sharpness not widely seen as yet on phone screens. The screen is bezel free edge to edge to allow users to get the best picture quality that still utilises the full available screen. We have to say, this impressive display leave that of many other smartphones in the dust.
The G3 features an advanced OIS+ camera that is 13mp for regular shooting, and 2.1mp on front facing "selfie" mode. The optical image stabilisation reduces blur and shaking, and laser autofocus measures the distance to the object being shot instantly, for perfect quality photos and the option of taking bright, clear pics even in darker conditions. The camera has a dual LED flash which brightens up all pictures it captures, and it uses two different coloured lights to provide a natural colour tone even when using the flash. The quick focus also lets you shoot fast and capture what you want without ever missing an opportunity, and the Touch and Shoot function simply lets you take great snaps with one click.
User Friendly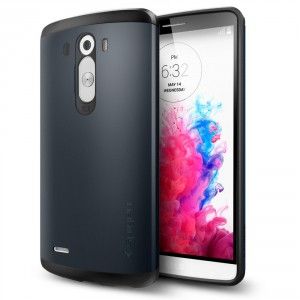 The G3's smart keyboard uses Smart Personalisation, Seamless Typing, and Quick Move technology to help users type faster while making less mistakes. These functions can take a while to adjust to if you have been previously using regular predictive texting, but once mastered, typing is definitely made much easier and quicker. The 1 watt speaker built into the phone also offers users surprisingly good sound quality.
As well as all of the above essentials, the LG G3 provides some fun and useful extras, like wireless charging, Smart Notice, which predicts and suggests what you may need, and a fun new Knock Code method of unlocking the phone. All in all, this phone has all the right features in all the right places, and we especially love how the price is a lot better than most. We can't recommend it enough