(Last Updated On: November 5, 2014)
So many celebrities have been harassed by internet. Their nude images have been posted on Google by hackers. These all celebrities are now united under one roof and threaten $100 million lawsuit against Google. We can find nude pictures of celebrities like Jennifer Lawrence, Kate Upton and so many others. Since these are most popular celebrities in the world, so Google is earning a lot by these images. A letter has been fired by these celebrities to the Google. Letter demands to remove all the pictures from different sites as soon as possible or pay the price in court.
In this letter, Google is slammed for its irresponsible conduct. It is also written that Google is knowingly accommodating and doing unlawful conduct. Google is making millions by the victimization of women so if the proper step will not be taken then it has to suffer from the loss of $100 million, it is written is letter. Aside from removing pictures representative of celebrities also wants to penalize the sites that have created these pictures.
POSTING PICTURES OF CELLEBRITIES IS VERY COMMON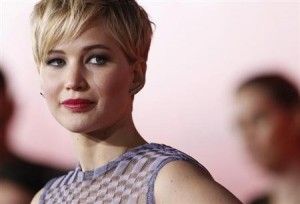 Nowadays it is very common act to post the picture of celebrities in unusual style. We can get nude picture of any celebrity on Google. This act is really very facilitating. Celebrities are very common and known to everyone so posting their pictures will increase the popularity of site so for their own benefit these sites are harassing the woman right. It is very nice step taken by celebrities to file the case against site. Not only celebrities, common girls and women are also victim of this act. From the celebrities they will learn to fight against these types of harassment. So many cases we have heard that a person took the suicidal step because her picture gets viral on social networking site or Google. Because of the case filed celebrities common people will also feel good. Common peoples are always with the celebrities doing this job.
Representative of celebrities told that if one's own wives, sisters or daughter will be harassed by this way then an immediate action will be taken but in case of celebrities it becomes medium of earning millions. It has become a very important issue nowadays. But if we think from some different angle then we get that case against Google is not proper step because the work of Google is to collect thins from different sites main culprit is the site which is showing these pictures. We should stop this act as soon as possible.