(Last Updated On: January 7, 2017)
Microsoft developed an operating system Windows 95 and included Internet explorer, a graphical web browser, in line with it. Undoubtedly it was the most widely used and popular web browser with more than 95% usage in 2002-03. The decline in popularity of Internet explorer started with the launch of Firefox in 2004, Google Chrome in 2008 and significantly because of the growing demand of other operating systems such as Linux, iOS, macOS and Android that do not run Internet Explorer as their default web browser. Microsoft quickly realised the importance of other operating systems and especially designed Internet explorer for Mac, UNIX, Xbox 360 and for windows phone but still Microsoft couldn't reclaim the lost status of Internet explorer. In March 2015 Microsoft launched their new web browser with a name Microsoft Edge as their default web browser to replace Internet explorer and effectively produced Internet Explorer 11 as their final release.
Since with the inception of Microsoft edge and other web browser such as Firefox, Google Chrome, Safari, and Opera, many Windows users may want to get rid of the old Internet explorer but unfortunately it is still included in Windows 10 as one of its feature. You will not find Internet explorer in programs and features option to uninstall it like other programs but you can only turn it on or off by following the below procedure.
Step 1. Internet explorer is not listed in "Programs and Features" window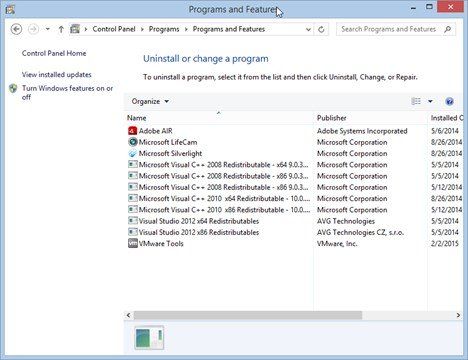 You cannot uninstall Internet explorer like other programs or applications in windows 10 because Internet explorer is not listed in programs and features window. You can check your PC by clicking on Start > Control Panel > Programs > Programs and Features.
Step 2. Turn Windows Feature On or Off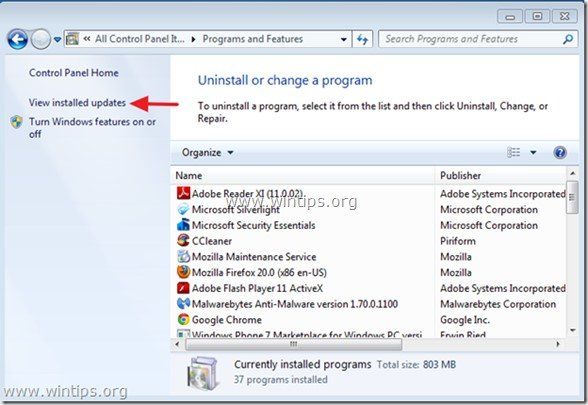 On similar window of "Program and features" locate option "Turn Windows features On or Off" on the left side of the window under view installed updates link and click
Note 1. Windows 7 and 8 users can click on view installed updates and find Internet Explorer 11 (IE11) in the list and directly select Uninstall to remove IE11from their operating system.
Microsoft 10 users will not find Internet Explorer 11 in the list of View Installed Updates.
Step 3. Uncheck Internet Explorer 11

Uncheck the box with a title "Internet Explorer 11".
Step 4. Select "Yes" option in the "Windows Features" warning
The removal process of Internet explorer 11 will start just after clicking on Yes button and you will be asked to restart your computer and after restarting your PC the Internet explorer 11 will be removed from windows 10.