(Last Updated On: May 31, 2017)
We have compiled for you the Top 10 Antivirus Software for Windows PC
We have all heard about Viruses which threaten to infest and wreak havoc on computer systems. Computer virus threats come in through email, program downloads, popular websites and removable files such as USB flash drives.
Once settled into your system, computer viruses proceed to change settings, prohibit files and programs from opening, and poke holes in your system for hackers to get in to collect personal data.
This has made having a top notch Antivirus Software to help prevent and eliminate their threats.
Antivirus software is designed to combat these and many other threats by preventing viruses from entering your system and quarantining and removing any malware that gets through.
The best way to protect yourself from PC viruses is to update your computer system regularly and to purchase third-party antivirus software that protects your computer 24/7.
Modern antivirus software can protect from: malicious malware, key loggers, trojan horses and worms. Although most of the internet threats today are more accurately defined as malware, because of the way they infest and attack your computer, files and programs
Lets skip ahead to our Top 10 Antivirus Software:
Note: All the antivirus software reviewed here will update automatically.
Number 10: AVG Antivirus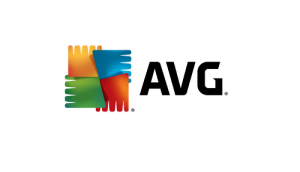 AVG – now owned by Avast – has struggled to keep up with the competition in the past few years, but don't rule out the company entirely – its latest engine is showing real signs of improvement.
Independent lab AV-Comparatives has consistently rated AVG in the top 10 for its Real-World Protection test. The free edition only provides the core antivirus and web protection basics, but it does have builds for Android and Mac, as well as Windows.
Even better, you can remotely manage all your devices from a web console.
There are some issues. In particular, AVG AntiVirus Free doesn't get priority real-time updates, leaving you a little more vulnerable to the latest threats.
Price: $26.99
Number 9: Panda Security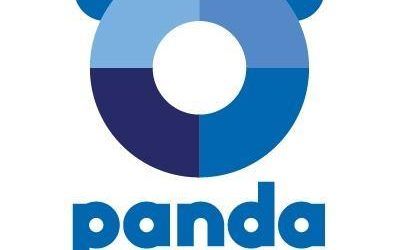 Panda Security is one of today's dominant virus control software. Panda's Antivirus offers some helpful features, such as a rescue disk tool, automatic USB scanning and a built-in firewall.
The program looks good, is easy to use, it uses reliable URL blocking to keep you away from malicious web sites.
Panda scores high for protection, and even if something does penetrate your defenses, a bootable Rescue Kit environment will help you get rid of it.
It's protection software distinguishes between known and unknown threats and lets you control what it does about them.
You can also decide whether you want the computer protection software to record these events in a log. Panda's antivirus protection extends beyond your computer system to also protect your mobile devices.
Panda's Secure includes protection for mobile devices and automatically scans USB drives. It also has a gaming mode, so you can play games on your computer without worrying about pop-up reminders or scheduled scans interrupting you.
Price $19.99
Number 8: Norton Security

Norton Security Standard by Symantec is one of the most comprehensive Antivirus packages there is, combining an antivirus, a firewall, browsing protection, password management and more.
It's strongest advantage is preventing you from getting infected in the first place. An excellent URL blocker keeps you away from malicious websites, and the program won't allow you to run files it doesn't trust. This can be infuriating as it'll always be raising alerts, but it can be very effective.
Web activity is protected by tools such as the integrated password manager, which helps secure your identity with one-click logons. There's also Browser Protection, which seeks to prevent malware exploiting known vulnerabilities.
Performance tools include a disk optimiser, which defragments data on the disk to make access more efficient.
Likewise, a File Cleanup facility will free up space from forgotten temporary files. This is especially a problem for computers where disk space is at a premium.
At the top of the performance features are the startup manager, which enables you to delay some services so that you can log in faster, and a useful graph showing all major events by month, including malware detections, scans and alerts.
Price: $39.99
Number 7: ESET Internet Security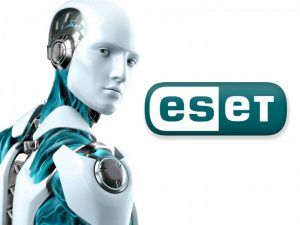 ESET NOD32 Antivirus works to protect your computer system from malware such as viruses, worms, Trojans, spyware and rootkits.
It comes with integrated email protection which scans for viruses and other malware in messages you receive and their attachments.
The software also scans USB drives immediately after you plug them in to protect you from external threats. It scans files in real time as they open to ensure malicious files don't cause any problems.
This also means you don't need to wait before opening a file, since ESET starts scanning for and blocking harmful ones right away.
It scored 100 percent on AV-Test's usability tests, which means it easily detects the difference between good and bad files and only blocks true internet threats.
You can monitor major application events, running processes, file and network activity, and network connections. More importantly, you can submit unknown files for analysis before opening or running them.
Price: $59.99
Number 6: F-Secure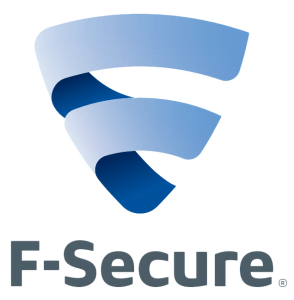 F-Secure is a light weight Antivirus Software which comes without the usual junk which weighs down some antivirus tools, this makes a refreshing change.
There are no unnecessary extras here, no bonus features you'll never use: you just get a straightforward real-time browsing and antivirus protection.
Keeping things simple doesn't have to mean compromising your safety. It is sleek, fast and effective. With advanced protection technology and additional integrated security features.
F-Secure protects against viruses, spyware, worms and Trojans. It is also one of the few Antivirus that detects and blocks ransomware, the latest malware threat, which locks down your computer from being accessed until you have paid a fee to the ransomware creator.
This software also locates and eliminates rootkits and protects against viruses spread through emails, cookies or malware that attempts to infiltrate the Windows registry.
Price: $39.99
Number 5: Trend Micro Antivirus+ Security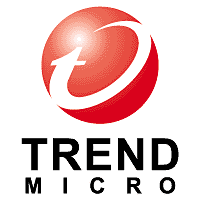 Trend Micro Antivirus + Security protects your computer system from both known and unknown malware and internet threats regardless of the Windows operating system you are running.
In addition to its virus protection, Trend Micro adequately protects against spyware as well as other viruses: keyloggers, hackers, operating system exploits, Trojans, rootkits and worms.
The Antivirus also uses web-reputation technology to protect your online activity. This approach assigns a score to domains and individual pages.
The score takes into consideration a site's age, location changes and various other factors that provide clues about potential danger.
In a similar fashion, its email-reputation technology protects your system from email-borne threats by validating IP addresses and checking reputation databases for known threats.
Trend Micro is advanced enough to also detect threats coming in through removable drives like thumb drives and USB's.
Price: $39.95
Number 4: Avira Free Antivirus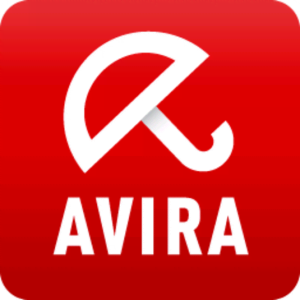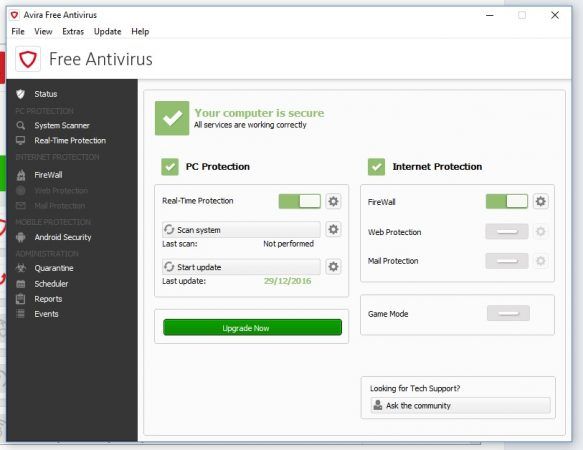 Performance is the key focus of this product, and a system tune up module is available at any time. It will scan for fragmented files that may slow your computer, and the paid version will even optimise your devices after scanning them.
The dedicated boot optimiser even draws a graph showing how startup changes over time.
Blocking attacks, going lightly on your system resources and accurately detecting threats without confusing good files for bad ones are the most important factors in an antivirus software's effectiveness.
Avira Antivirus is good at accurately preventing malware attacks and recognizing the difference between an internet threat and a legitimate website.
Price: $44.99
Number 3: Avast

When browsing the lengthy feature list of Avast Antivirus it might sound complex: antivirus, password auditing, a secure browser, software updater, network vulnerability checker, and more.
Fortunately, the program helps by bundling everything into its 'Smart Scan'. Launch this with one click and you'll soon get a report listing any uncovered malware, software patches you're missing. Also showing potentially risky browser add-ons, weak or duplicate passwords, and more.
Avast has an inbuilt sandbox module accessible by the user, enabling you to run suspect downloads in a safe environment to see if they produce malicious behaviour.
At a time when it seems as if everyone is trying to infect you with ransomware, this could be a digital life-saver.
Price: $34.99
Number 2: Kaspersky Antivirus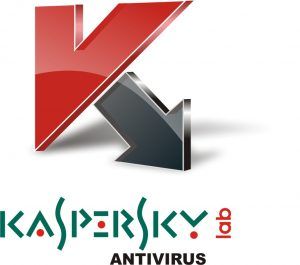 Kaspersky is a leading program in the antivirus software industry which continually scores high on all independent tests for protection and performance. Continually proving it is excellent at detecting and blocking legitimate threats.
Privacy from eavesdropping is the focus here. There's an in built secure browser to prevent web sites from tracking you, and the Kaspersky Safe Money utility. You can add all your banking and other financial web sites here, and access them when needed.
If the frame around your browser turns green, you're secure. If it's orange, then there's a problem. To prevent keyloggers intercepting your details, Safe Money also has an on-screen keyboard.
Kaspersky is amongst the best at blocking vicious malware, and removing it from an infected system and it's regularly top-rated at sites like AV-Comparatives.
Price: $39.99
Number 1: Bitdefender
Bitdefender Total Security  is a comprehensive security package for Windows, Mac OS and Android, all managed from a central web portal.
It has been termed the best antivirus software because of its performance, security-enhancing features, usability and 24/7 technical support.
It's engine is one of the most accurate and reliable around, loved by all the big independent testers.
The Web filtering blocks access to malicious sites, a secure in built browser keeps your online financial transactions safe, and there's a password manager which auto-completes credit card details in web forms.
An excellent antiphishing module alerts you to malicious links in your search engine results, and blocks access to dangerous sites.
Bitdefender has a fine technical reputation. The new release delivers the usual top drawer protection in a simple, no-fuss style. It should be near the top of any antivirus shopping list.
Price: $38.99