(Last Updated On: October 24, 2015)
Motorola was the company responsible for the Android Operating System becoming mainstream and all the popularity that the Android Operating System gained 5 years ago when the company introduced the world to the first Motorola DROID. However, after turning the Android OS into one of the two most infamous Smartphone Operating Systems in the world, Motorola pretty much got lost in the crowd of all the companies that started manufacturing Android devices.
Well, it was last year that Motorola decided it would no longer be a part of the mundane of the Smartphone world and would take its rightful place under the spotlight. That is the reason why last year, Motorola created a slew of Android Smartphones, all of which delivered excellence and magnificence in amazing yet unique packages.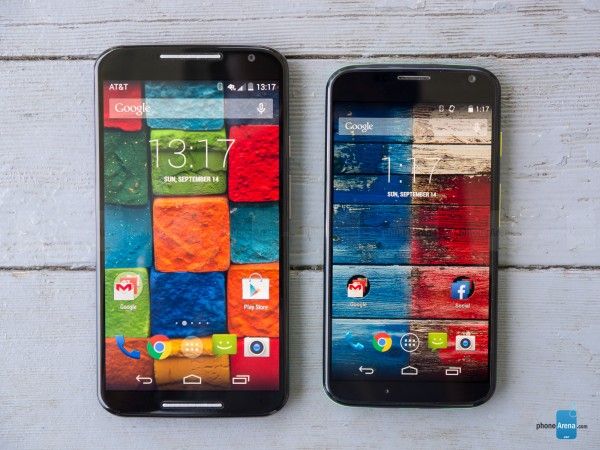 One of the Android devices that Motorola introduced last year, and the device which had the largest hand in the turning of the tables in favor of the company, was the Moto X. Well, since the Moto X was turned out to strike just the right chords in the Android world, Motorola decided to create a revamped and improved version of the device this year, which was definitely the right call on the company's part. This device came to be known as the Moto X (2014).
The Moto X (2014) is one hell of a Smartphone, even though Motorola has decided to stick with the same foundational design as the device's predecessor, and that can be judged solely by the specs of the device. The Moto X (2014) comes with an impressive 5.2 inch, 1080 x 1920 pixels AMOLED display (which, according to critics, could have been better), a Qualcomm Snapdragon 801 8974-AC, Quad core, 2.5 GHz, Krait 400 processor, 2 healthy gigs of RAM, a 13 Megapixel primary camera, a 2 Megapixel secondary shooter, 32 gigs of internal storage and a 2300 mAh battery (which seems to be a poor choice considering that the norm for Smartphones the size of the Moto X (2014) is much larger).
The Moto X (2014) is just as customizable, if not more, as its predecessor. The Moto X (2014) is also splash proof, adding a bit to its ruggedness. The Moto X (2014) has front facing speakers which have been pegged to provide amazing and extremely rich sound, which is definitely a benefit for avid music lovers. With the only major drawback of the Moto X (2014) being the fact that it does not have a MicroSD card slot, the device is definitely a spectacular one. All things considered, the Moto X (2014) is definitely capable of living up to the legacy of the original Moto X and set to become one of this year's blockbuster Smartphones.