(Last Updated On: June 6, 2017)
One of the hottest buzzing words in the technological industry today is 4K. Experts say that this new technology is all set to rewrite our perception of quality that we see on TV. In fact, it is being said that 4K is the future of television. And not only television, take any device that displays image, 4K is all set to transform the future of all of them.
What exactly is 4K Ultra HD TV?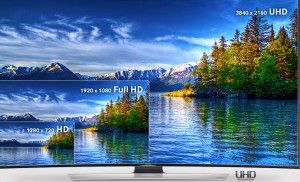 Amongst all the significant milestones in the television's history – its original conception, the addition of colour, HD etc, – the introduction of 4K Ultra HD technology is by far one of the most exciting. With a resolution, four times higher than HD, the new 4K UHD television offers viewers a uniquely spectacular viewing experience with crystal clear clarity and life-like images.
In the evolution of television, 4K resolution is actually not the latest progression but it is certainly the one that everyone's talking about. 4K Ultra HD has been used for years to provide cinemas with a high-resolution picture of 4096 x 2160 pixels, allowing the theater to screen a crystal-clear picture on the big screen. 4K has now been made available for consumers as the latest tech and clearest form of television for the home. Though slightly smaller than for the cinema (3840 x 2160 pixels), 4K television is an exciting development and aims to change the way we watch TV and film.
Soon to be the broadcast standard for television, most films are now recorded in 4K, with many networks also in talks to broadcast in this ground-breaking technology. And as the owner of a 4K television, you'll be able to enjoy the ultimate cinematic experience, all from the comfort of home.
Additionally, 4K televisions will become the perfect way to view your photographs from a Digital DSLR or mirrorless camera, by allowing you to view your photographs on a monitor with the sharpest, crispest and clearest image, so you can see each and every detail in super resolution.
Benefits of 4K Ultra HD
4K Ultra HD TVs are going to be the best thing you will ever see in your life. If you see a food being cooked on TV, it will make you hungry. If you see an arrow being shot in the TV, you will lift from your seat. Such is the real life detailing of this TV.
Larger screens of 60 inches and above are going to be benefited greatly from this new technology because the improvement in 4K resolution can easily display stunning sharp image from a distance of 10 feet and that too on display screens greater than 120 inches. This is why most of the sets with 4K Ultra HD technology in the market today are large.
HDTV's with 1080p resolution have now retrieved a thing of the past. Gone are the days when 1080p resolution felt like real life because 4K has proved that reality can be brought much closer on television. So, you do know now about the technology you need to look forward to, the next time you buy your television. It's the new must-have a thing for uplifting your movie watching experience, so make sure you save enough cash to get hands on this beauty.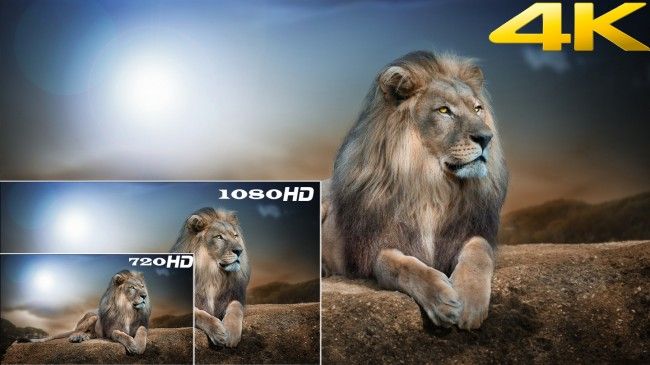 What is the Difference Between 4K and Ultra HD?
Technically, 4K refers to the cinematic resolution size of 4096 x 2160 pixels, due to the size and shape of the screen at your local cinema. Ultra HD, or UHD, on the other hand, is made at a more appropriate television resolution of 3840 x 2160 pixels, this is the reason why a lot of brands choose to use Ultra HD, HDTV or UHD instead of 4K to market their tv's.
What Kind of 4K Ultra HD Content Can I Currently Watch?
As the first platform to actively release 4K content, Netflix already allows viewers to watch House of Cards, season two in 4K with televisions which support the new standard H.265 MPEG video codec. Additionally, Amazon Instant Video, with loads of content made for 4K is set to launch this October, and Sky is also set to do the same with the 4K Sky Box. As companies begin to realize the significance of 4K viewing, more and more platforms are beginning to broadcast content for this mind-blowing technology.
What Broadband Speed do I Need to Stream 4K?
With Netflix as the main source of 4K television, they provide a good example of the broadband speed required to enjoy 4K TV. Currently on their site it states that minimum of 25Mbps is needed, but many users have found that 15Mbps are enough speed to fully enjoy the 4K experience.
Can I Watch 1080p High Definition on a 4K Ultra HD Television?
Despite the significant difference in resolution, you can watch HD on your 4K television! And not only that but by using sophisticated up-scaling technology that relies on a database of 120,000 textures, your 4K Ultra HD tv will cleverly guess which pixels are needed to fill the gaps – leaving you with a stunningly clear, perfectly tuned image.
How Far Should you Sit in Front of Your 4K Screen?
When you watch television on a 4K screen, prepare to be reminded of the cinema. The beauty about 4K is that with so many pixels on the screen, the quality is almost flawless – so the closer you are to the screen, the more immersed you'll become in the picture. For a 55" or 65" screen, the ultimate viewing distance is between five and six feet from your set, which is closer than you might be used to. Remember, the quality of the 4K is four times higher than HD so make sure to sit closer to enjoy this spectacular viewing experience.
What is HDMI 2.0?
With 4K Ultra HD tv's being ever too popular in the consumer market a new standard in connectivity needed to be created for extra bandwidth to handle 4K 2160p content at 60fps along with full 4K 3D video to display at its native crystal clear resolution.
Are you ready to experience true ultra HD?