(Last Updated On: May 31, 2017)
The tag team of Google and HTC led to both companies rolling out one of the most powerful slates of 2014; the Nexus 9. The Nexus 9 was packing one of the most powerful chipsets; NVIDIA Tegra K1, which was supporting the Denver CPU and possessed 192 GPU shader cores. However, even that was not enough to beat Apple's newly released Apple iPad Air 2, which possesses a souped up variant of the A8 chipset, the A8X chipset. According to Apple, the new chipset was miles better than its predecessor as it would deliver up to 40 percent increased CPU performance and 2.5 percent increased graphics performance over the A7, the chipset present in Apple's previous flagship tablet; the iPad Air.
Benchmark
After both devices were finally launched; it was time which companies got the bragging rights it terms of benchmarking performance and unfortunately for the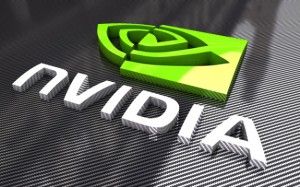 Nexus 9, the iPad Air came out on top. There are several reasons why the A8X chipset was able to beat the NVIDIA Tegra K1 chipset despite possessing just three cores. One of the reasons is that the A8X possesses an extra core compared to the dual core processor found in the A8 chipset. The extra core is what allows the chipset to take the lead in the GeekBench Multi-core benchmark.
CPU Chip
If the A8X chipset would have been just another SoC possessing a dual core processor, it might have been a different story altogether. The A8X features 6-way super scalar cores and the processors found in that chipset are able to operate at 6 micro operations per second. Furthermore, Apple's SoC is based on the 20nm process, while the Tegra K1 is based on the 28nm one. Regardless the NVIDIA Tegra K1 Denver CPU is able to display impressive results, particularly in the single core category.
Google Nexus 9